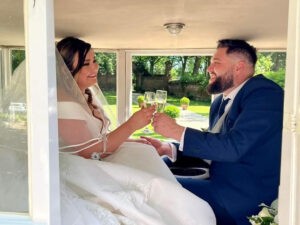 "Hello, I just wanted to say what a day! Thank you to Carly and the team for such an amazing day! Literally the perfect fairytale wedding. I would also like to make a massive shout out to the bar staff. They treated myself and guests like royalty and made sure everyone had the best time! The following are some amazing pictures from our day. Thank you so much. We love you all! X"
Gabriella and Geoff  Parr
Married 2/6/2022
"Hi All
We have just returned from our honeymoon and wanted to thank you all so much for making our day extra special.  Creeksea (Claire and Michelle) have been brilliant from the start with helping us plan our day. You did an amazing job in ensuring the day ran smoothly.
Everyones hair and makeup looked amazing thanks to Faye and Candice – you are both superstars!
So many of our guests complemented the singing (Nike), flowers (Katy), decor (Hannah) and cake (Tina).
Pure Image (John) and videographer (Marcus) you both made us feel so at ease and relaxed on the day and we cannot wait to see the final images/video.
Limeberry (Angie) our guests made numerous comments about how amazing the food was!
We couldn't recommend you all anymore. Thank you again."
Codie and Calvin Lockyer 
Married 10/6/2022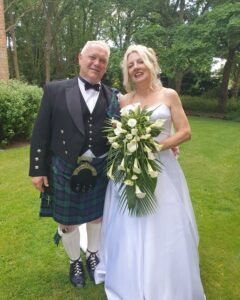 "Hi there , it's Dougie
The comments above say it all about the fantastic venue.
We would just like to personally thank from the bottom of our hearts Claire, Megan and their fabulous team for the massive effort they put in for us.
A massive thank you to John Paul ,
What a guy!!!! He led from the front and made the party a huge success
Many thanks all involved"
From Mandy ;
"Thank you for an amazing day, everything was just perfect, a truly beautiful venue, it really was a dream come true xx"
Mandy and Douglas Patterson
Married 11/6/2022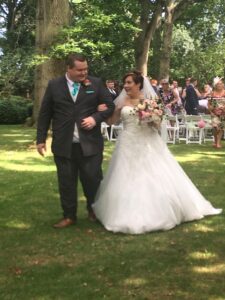 Dear Creeksea Team,
"Thank you so much for your help and hard work in making our day run smoothly, especially Michelle."
Sally and Ben Bushnell xxx
Married 20/6/2022
"Just wanted to send our thanks again to you and all the staff for all what you did and spent your time and efforts."
"I would like to say a massive thank you for everything you did to make our wedding day so special – feel that you couldn't have done more. Everyone loved the venue and said it was beautiful which it was. You really did go that extra mile for us, couldn't have thought of of a better day. So well organised and chilled, thank you. A big Thank you to Carly on the day she was running around and made sure everything was on time and running smoothly. Even down to the bridal cottage it was all amazing. Also thank you to Claire for over seeing it all. Honestly can't thank you enough, the table set ups were more than perfect.  Thank you again and so sad it's all over. We would love to do it all again".
Ellie and Fraser Hawkes
Married 23/6/2022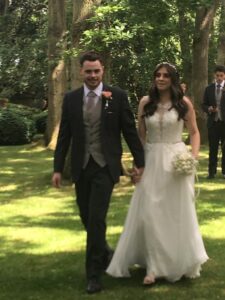 "Hi Claire, I just wanted to thank you for such an amazing day everything went so smoothly and it couldn't have been more perfect. Please thank everyone else for me also ?"
Ariana and Ryan Law
Married 16/6/2022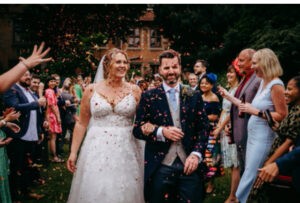 "Hi Megs! Just a quick message to say thank you for Saturday, we had the best day!! The staff were all so lovely and everything ran like absolute clockwork. Everyone kept asking how everything could run so smoothly ??. We are now known as having the wedding of the decade apparently! We are just at the airport to go on honeymoon. Thank you so much again!!! X x x"
Louise and Benn Gillard
Married 18/6/2022
"Thanks so much for everything! The day was perfect and we are still riding the wave of enjoying all the photos and lovely messages".
Sam and Lauren Churchett
Married 4/8/2022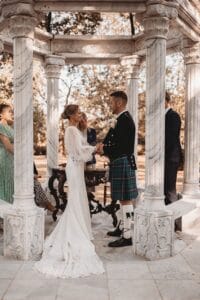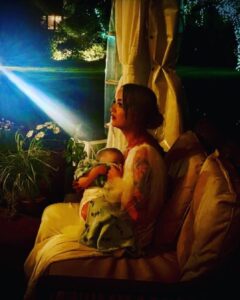 "Thank you so much for everything you have done over the past few months. We had the absolute best day and everyone at Creeksea was amazing!! xxx"
Louise and Dewar McKinlay
Married 12/8/2022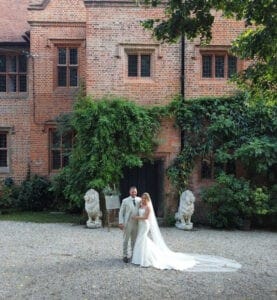 "We chose Creeksea Place Manor House as our wedding venue. From the point of booking to the end of the big day everyone involved was incredibly helpful, you can tell that the team love what they do. So much hard work went into our wedding and even despite a few curveballs being thrown in on the day by our guests the team were extremely professional and ensured everything ran seamlessly. There were no hidden costs, everything from day one was explained clearly, the team did such a brilliant job at making planning a wedding as stress free as possible. Having worked so hard throughout the day even at the end of the night the team were full of smiles and excitement for us. We were made to feel like part of the family, we could not have asked for more on our wedding day. An absolutely stunning venue with an excellent set up that is being run by an excellent team of passionate people"
Caitlin and Thomas Sadler
Married 18/8/22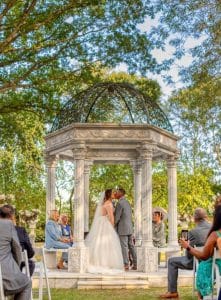 "Thank you Creeksea Place Manor House we had the most perfect day
"
Charlene and David Duffy
Married 26/8/22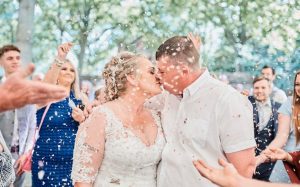 "Thank you for hosting our ceremony, we had a wonderful time!"
Kerry and Ryan Saveall
Married 27/8/22
"Thank you for everything these past few months, you have been AMAZING! Love Mollie, Louie and Ronnie"
"Beautiful venue and very friendly attentive staff, highly recommend , I was a guest it was a truly amazing day".
Mollie and Louie Percival
Married 1/9/22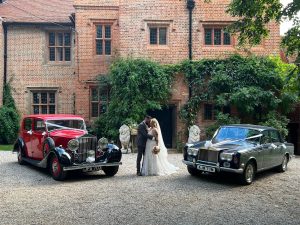 "I want to say a massive thankyou to creeksea and their staff our wedding day was beyond perfect
Everyone said how perfect the day was from the venue, the decor, the weather and the food. The whole day was just perfect and magical. I honestly can't thank everyone who was a part of it enough, I'm so grateful for everything…I wish we could do it all again xxxx"
Jade and Samuel Jones
Married 2/9/22